YOU

are the reason we're driven to provide affordable solutions to help our neighbors reach their financial goals.
Join Us for our Member Appreciation Saturdays!
Let's celebrate with treats, Q92 Live Music with Marissa and Annie, & More!
June 18 at TEG's Newburgh Branch

June 25 at TEG's Commerce St Branch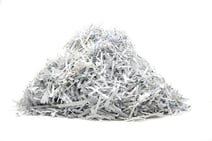 FREE Paper Shredding
Truck on Site 10 am - 1 pm
(Or until the truck is full)
Destroy your personal documents to help keep your information safe and protect yourself against identity theft and fraud. Limit three boxes per member.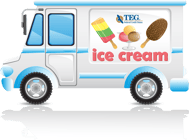 FREE Ice Cream
12 pm - 2 pm
Thank you for being a member. Invite your friend so they can enjoy the same affordable financial products and personal service.
Share a good thing.
Refer a friend & Get a Sweet Reward.

Our members make it possible for us to do what we love, every day. Your financial success is our top priority. Our goal is to get you to a better place financially.
Know someone who would enjoy all the great benefits of TEG membership? Tell your friends and family about the TEG difference. Now is the perfect time to refer them to your trusted credit union. You both can rewarded with a cash bonus!†
What makes TEG great? There are lots of reasons, but here are just a few things that make us so sweet:
• Fair & Affordable accounts
• Low Loan Rates and fees
• FREE Financial Coaching
• Easy-to-use services
• Bilingual Staff Members
Member Focused. Member Driven. Together Everyone Grows.
At TEG you'll find convenient affordable solutions to help you save money with great rates, low fees and unforgettable, friendly service.
Free Credit Review
Empower your financial future.

Think of TEG as your personal financial coach. We are committed to finding solutions to help you get to a better place financially. We are happy to provide easy-to-use services and real, live human beings who can answer questions, make recommendations and help you understand the sometimes-complicated world of finance so that we can help you reach your goals.

Feeling uncertain? We want to help. A great place to start is with a financial check-up to keep your financial health strong for the future ahead. We'll help you to understand your credit report, improve your credit score, and even save money when you refinance with a lower rate.
What's Your Story?
We get to be there for a lot of our members' milestones. Buying their first car. Closing on their first home. Starting their own business. If you need advice about making a budget or using credit responsibly, we are happy to help. We love being a part of your big moments. Please help us build our powerful collection of stories and personal testimonials by sharing with us. We are asking our Members to share with us how TEG Federal Credit Union has made a difference in their life.
Check out these great offers: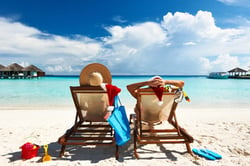 Summer Breeze Personal Loan
Rates as low as 6.55% APR2*
with flexible loan terms is a great way to fund whatever summer fun or project you've been thinking about.
Terms and Conditions of Offer

1Refer-a-Friend Requirements: Refer-a-Friend cash bonus offer valid for a limited time only. New member ("Friend") must present completed Referral Form at time of account opening. New members cannot have any existing accounts (primary or joint owner) within the last 12 months. Referrer and Friend cannot begin credit union membership on the same business day. Primary account holder must be 18 years or older and meet TEGFCU membership eligibility and credit qualification requirements, including opening a Membership Savings account with a minimum balance of $5. Bonus cannot be combined with any other offers. Terms and conditions subject to change without notice. No limit to number of members existing members can refer. Limit one offer per new member. All services must be added at initial account opening except for direct deposit which must be confirmed in account within 45 days of account opening. Minimum deposit of $50 in checking account to qualify for checking account bonus. Member must notify credit union when direct deposit has been added. Funds earned are considered interest income and will be reported as such on IRS form 1099-INT. You must be a member in good standing to earn bonus. New deposit accounts and loans are subject to approval. Incentives will be deposited in referring member Credit Union account after 30 days. See credit union for full details.

2Advertised rate "as low as". Your rate may vary from rates shown. The maximum APR is 18%. Rates are subject to change at any time without advance notice. The stated rate is discounted by .25% and includes a requirement that loan payments are automatically transferred from your savings, checking, or money market account for the life of the loan. No minimum and maximum term of 60 months, 66 months with debt protection/payment assurance. An additional .50% will be added to APR for each $5000 incremental increase over $30,000. For example, $10,000 loan for 36 months at 6.55% APR has a total cost of $11,043.90 over the full term.
3The Variable Rate HELOC has no closing costs unless it is paid in full within 36 months, in which case the borrower will pay $750 towards closing cost recapture. An upfront appraisal fee may be required which will be refunded at closing unless loan does not close. Borrower is responsible for prepaid items including property taxes and insurance, if applicable.


All advertised offers are subject to change or be discontinued any time without notice.

*While supplies last

APR = Annual Percentage Rate.