Special Intro Rate Offer
Home Equity
Line of Credit
1.75% APR1
What is Home Equity?
It's the difference between the current value of your home and how much is still owed on your mortgage. You can borrow against your home's equity (or the amount you own) in your primary residence to help you pay for life's big expenses. Tapping into your home's equity can be a savvy way to secure low interest rates as you pay off the loan.


Why Choose TEG as your #1 Home Equity Lender?

Along with an easy online application and fast approval process, home equity lines through TEG offer a variety of benefits including:
No application fee

No annual fee

No closing costs2

Credit lines between $25,000 and $250,000

Initial advance of $5,000, no minimum for subsequent advances

Draw period up to 10 years

Repayment period up to 15 years

To learn about your home equity options, get in touch with a loan officer.
Your loan officer will walk you through your options and help you apply for a loan.
Benefits of TEG Home Equity Loans & Lines of Credit
Lower cost
Because HELOCs are secured, they typically have lower interest rates and lower initial costs than credit cards, which makes them attractive for debt consolidation or ongoing projects. Plus you'll only pay interest on the money you actually use. Unlike high-rate credit cards, TEG's HELOC is capped at 18%.
Flexibility
Flexibility in terms of what you can borrow and when you can pay it off. HELOCs allow you to borrow the funds you need as you go along. Borrowing only what you need can keep your monthly payments lower and help you avoid unnecessary debt. Our flexible monthly payments, including minimum payment of interest only, allow you to maximum control over your monthly cashflow and the speed with which you repay your debt.
Convenient access
You can draw on your HELOC by a simple transfer to your accounts, in-person requests, and home equity checks
What is the best way to use Home Equity?
There are very few restrictions on how you can use the funds. Here are some effective ways our members put a home equity loan or home equity line of credit to work. The possibilities are endless:
Home improvements, additions, and renovations

Debt consolidation

Wedding expenses

Emergency and medical expenses

Investment capital for a new business venture

Down payment on an investment property
Work with a Home Equity Specialist
We have a dedicated team of lending experts ready to help you through the process.
Find out how much you may qualify for

Get your Home Equity questions answered

We'll work with you to complete your application
Don't Just Take Our Word For It
"Jeffrey Shields helped us with a Home Equity Line of Credit. Our experience was amazing! He explained the whole process in detail and was always available to answer our many questions either though phone call, email or text. The whole TEG team was fast, efficient and friendly. I would highly recommend contacting Jeffrey for your mortgage or refinancing needs." TEGFCU Member
Best bank in the Hudson Valley hands down. Very consumer friendly, customer service is outstanding and will be a life long customer. Zach M.
"Awesome customer service! Very accommodating and friendly...Love this bank. Would highly recommend their services." Ida, TEG FCU Member
Together Everyone Grows.
At TEG, it's about so much more than money. It's about neighbors helping neighbors.
Throughout life, you'll be making important financial decisions. You can count on us every step of the way. We are dedicated to helping you with personal guidance and affordable solutions.
Your Story. As a member-owned, not-for-profit credit union, we see you differently. We're always here to listen and get to know you, so we can help you find the right solutions.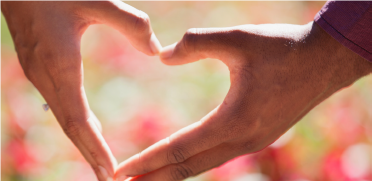 Our Mission. At TEG you're never alone in your journey, we're here with a roadmap to help you reach your financial goals. Enriching lives - it's what we do.
Free Checking · Savings · Mortgages · Car Loans · Personal Loans · Credit Cards · And Much More!
Membership is open to all those who live, work, worship or attend school in Dutchess, Orange, Ulster, Putnam, Sullivan, Westchester or Rockland Counties.
We're Here For You!
Call 845.452.7323, visit TEGFCU.com, or stop by any one of our eight branch locations!
Terms and Conditions of Offer
1 APR=Annual Percentage Rate. The introductory APR is fixed for the first 6 billing cycles. After promotional time, the APR will convert to the applicable variable rate based on the U.S. Prime Rate as published in the Wall Street Journal, plus a margin. Rates vary based on borrower's credit. Maximum rate is 18%. Rates and terms are subject to change without notice. All offers subject to credit approval and is not guaranteed if criteria is not met or account is not in good standing. Minimum amount is $25,000 with initial draw of $5,000. Maximum amount is $250,000. Total amount financed is based on a competitive percentage of appraised value. Some restrictions may apply. Offer applies to applications made from 4/1/22 through 6/30/22. Promotion may change or end at any time without notice.
2The Variable Rate HELOC has no closing costs unless it is paid in full within 36 months, in which case the borrower will pay $750 towards closing cost recapture. An upfront appraisal fee may be required which will be refunded at closing unless loan does not close. Borrower is responsible for prepaid items including property taxes and insurance, if applicable.